home

Invest
Industries
Tourism
Tourism Industry in Korea
Status of Korea's Tourism Industry (2015-2019)
Over the past five years, Korea's tourism industry has grown steadily. However, due to COVID-19, the tourism industry has suffered a slump globally over the past three years. We are looking forward to the revival of the tourism industry in post COVID-19.


Sales Volume by the Type of Tourism Business
The Korean tourism industry is growing as a whole, as sales of various types of tourism industries such as travel, tourist accommodation, international conferences and tourist facilities are on the rise.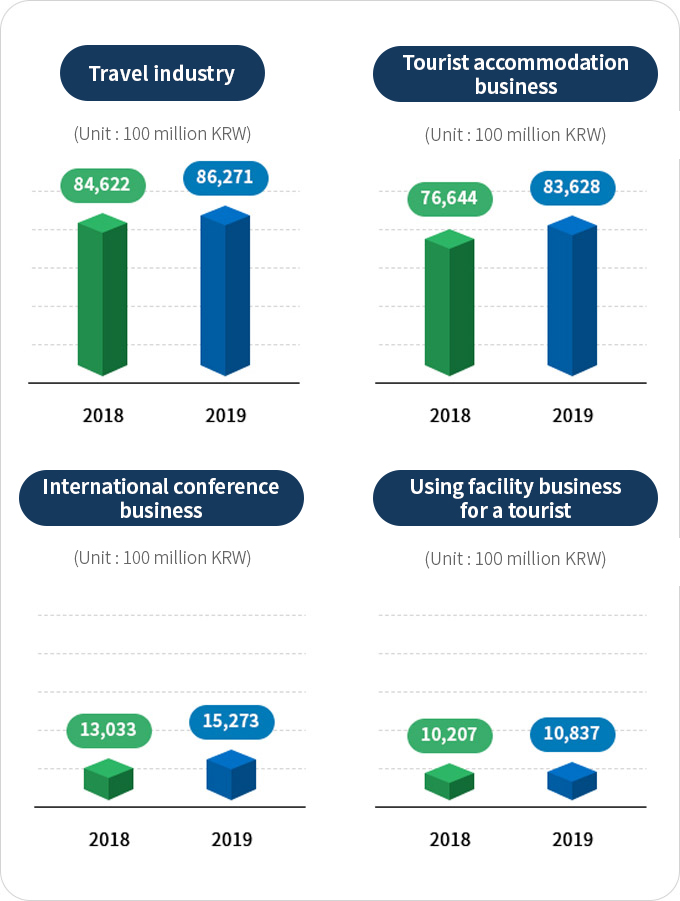 ※ Source : e-country indicator
Tourist Attractions in Seoul
Top10 popular tourist spots in Seoul (2022)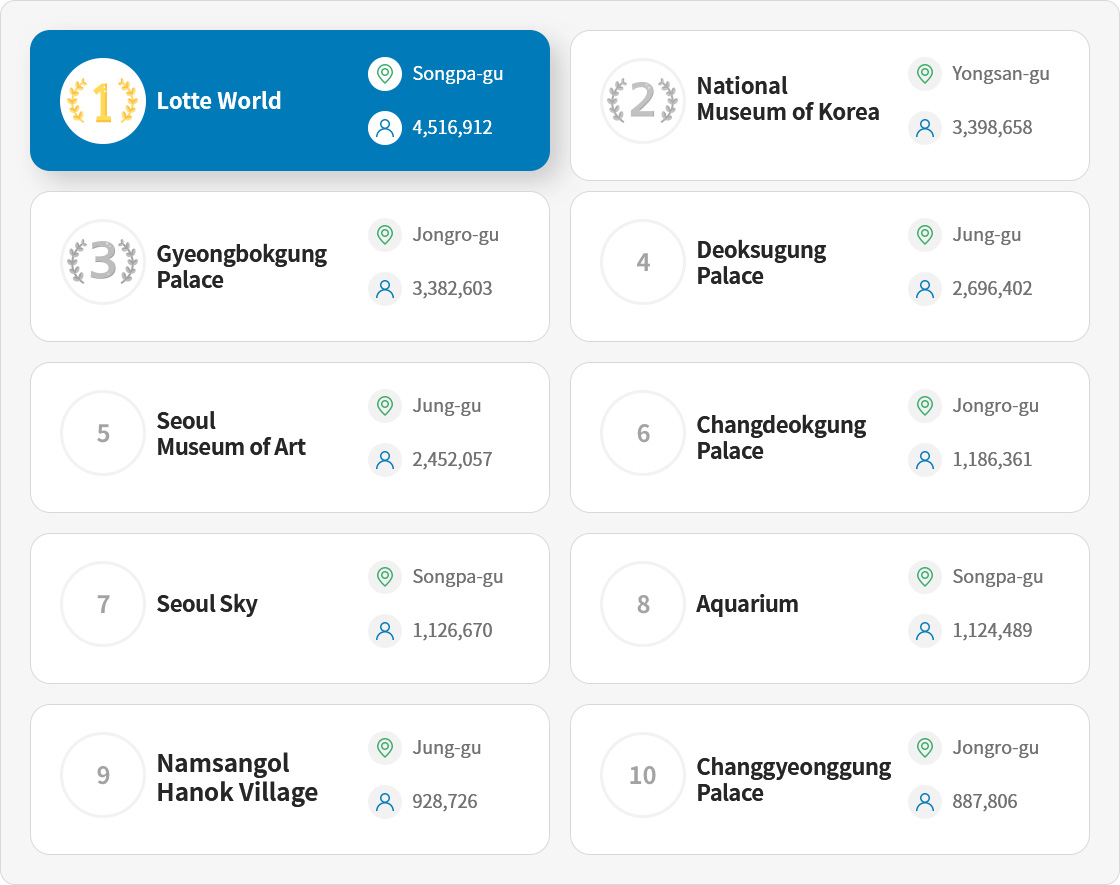 ※ Source : Tourism Knowledge & Information System
Competitiveness of Seoul Tourism